A key aim of this JISC programme newsletter is to highlight some of the outputs and emerging themes from across the ten projects that make up the 'JiscEXPO [2]' programme funded by the 2/10 grant funding call [3], and, if possible, use these to identify any themes that cut across other ongoing JISC programmes. This work is invaluable to JISC, as the information is fed directly back into the overall evaluation of the programme which informs the Digital Infrastructure Directors, and which in turn is synthesised for JISC's Senior Management Team.

[2]The broad aims of the 'exposing content for education and research' call ('JiscEXPO' for short) were to make a collection of resources available as structured linked data by adopting Tim Berners-Lee's 'four rules of linked data [4]', and to produce a prototype that meets a 'compelling end user case'. Projects were also invited to report on opportunities and barriers in making the linked data available so other UK HE and FE institutions could learn from their experiences. The information in this newsletter is mainly taken from the projects' blogs, and most of the links below point to these. A single blog post from a project can end up being discussed at the top of JISC, which can and often does affect new policy decisions. So projects, please keep your blog posts coming!
We're about a third of the way through JiscEXPO, and we're now starting to see some emergent themes appear. I've attempted to summarise where JiscEXPO is up to so far, and give an overview of the themes arising.
A notable early JiscEXPO output was data.open.ac.uk [5] from the LUCERO [6] project which exposes the data available in the Open University's various institutional repositories and makes it openly available for re-use. Already live are Open Research Online [7], the OU Podcasts [8], and some of the courses from the Study at the OU [9] website.

[5]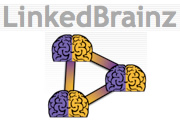 [10]The LinkBrainz [10] project will be publishing the metadatabase from the popular MusicBrainz [11] service as Linked Data, along with a number of tutorials for users. BBC Music [12] is one of a number of sites that pulls in data from MusicBrainz, so we can look forward to some exciting developments following the release of their linked data. In September they announced that their RDFa test server [13] was available, so we can now see what the data they're embedding in MusicBrainz will look like. I had a quick look at the RDFa [14] for John Coltrane's 'A Love Supreme' using the Sindice service.

[15]The fishDelish [15] project have also just provided access to their FishBase species linked data [16], and the JISC OpenBibliography project expects to have data available soon as referred to in a recent progress report [17].

[18]The LOCAH [18] project will be making data from the Mimas [19] based Archives Hub [20] and Copac [21] services available as Linked Data. I happen to know (as I'm managing the project) that we have linked data available via SPARQL interfaces on a number of test servers. We're still working on refining our data models, as well as cleaning up and enhancing the data before we make these available publicly, but we have made details of our Hub [22] and Copac [23] modeling work available on the blog. Pete Johnston has also posted about our approach to URI patterns [24], and our blog post on the challenges [25] of exposing linked data has been well received.

[26]The aim of the JISC Open Citations [26] project is to publish life science bibliographic citation data as Open Linked Data. They have recently made available their first four ontologies of SPAR [27], the Semantic Publishing and Referencing Ontologies, an integrated ecosystem of generic ontologies.
So, that gives an idea of where we're up to with outputs so far. I've not covered every project in this post, so as not to make it too long, but I will be sure to highlight all the significant outputs in forthcoming posts (so please don't be offended if you're one of the JiscEXPO projects not mentioned yet
). In the next post I'll be looking at the themes that have been emerging.